The Courtyard Quintet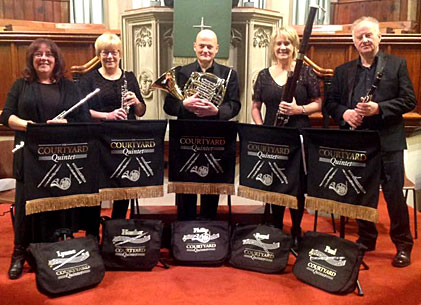 The Courtyard Quintet has the traditional line-up of instruments for a wind quintet
Lynne Garrick: Flute
Heather Grant: Oboe
Paul Layland: Clarinet
Phil Cree: French Horn
Berni Edwards: Bassoon
They will be playing one half of our Instrumental Concert including items from the light classical repertoire with works by Gershwin, Warlock, Mozart, and Beethoven.
Solent Accordians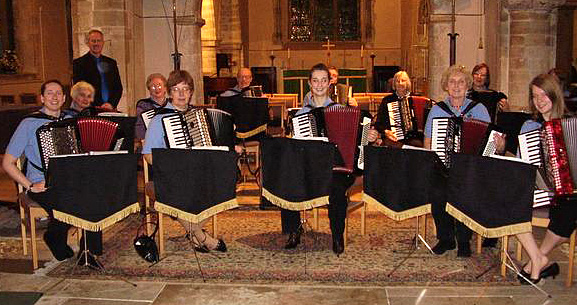 Hear twelve piano accordions performing a programme of film, TV, and show music including The Lion King, Adiemus, The Magnificent Seven and The Rhythm of Life.
Solent Accordians will share our Instrumental Concert with The Courtyard Quintet.